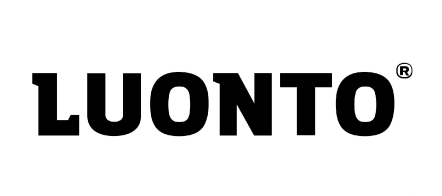 Discover Luonto: Your Affordable Source for Premium Scandinavian Furniture
OMG it's small is your ultimate destination for Luonto furniture in Vancouver. Explore a diverse range of Luonto sofa beds, sleepers, sofas, sectionals, lounge chairs, and recliners expertly crafted to perfectly suit compact condos and cozy spaces. Luonto's ethos is to create high quality, functional furniture while prioritizing a sustainable future for generations to come. Each Luonto sofa and sofa bed is meticulously handcrafted by skilled Scandinavian artisans, ensuring unparalleled quality and individuality.
Explore Luonto Furniture: Stylish Scandinavian Designs for Every Home
Luonto is known for its contemporary and modern style, featuring sleek and clean lines for a fresh and modern look. Drawing inspiration from Scandinavian and minimialism design principles, you'll find that Luonto furniture focusses on the essentials, like comfort and function.
They offer a wide range of sofa beds, sleepers, and other multi-purpose pieces that cater to modern living spaces, especially those with limited square footage. Think built-in storage and height-adjustable back and neck cushions. One of Luonto's standout features is its range of sofa beds and sleepers. These versatile pieces seamlessly transition from seating to bedding, perfect for everyday use and accommodating guests. From cot size to queen size sleepers and sectional sleepers, with Luonto you can find the sofa bed solution for you.
With Luonto, you can personalize your furniture and make it your own! Choose amongst hundreds of fabrics, leathers and colours to match your interior decor. Configure your sofa or sectional to any challenging space. Check out the Luonto sleeper sofa reviews and discover why customers trust them for all their furniture needs.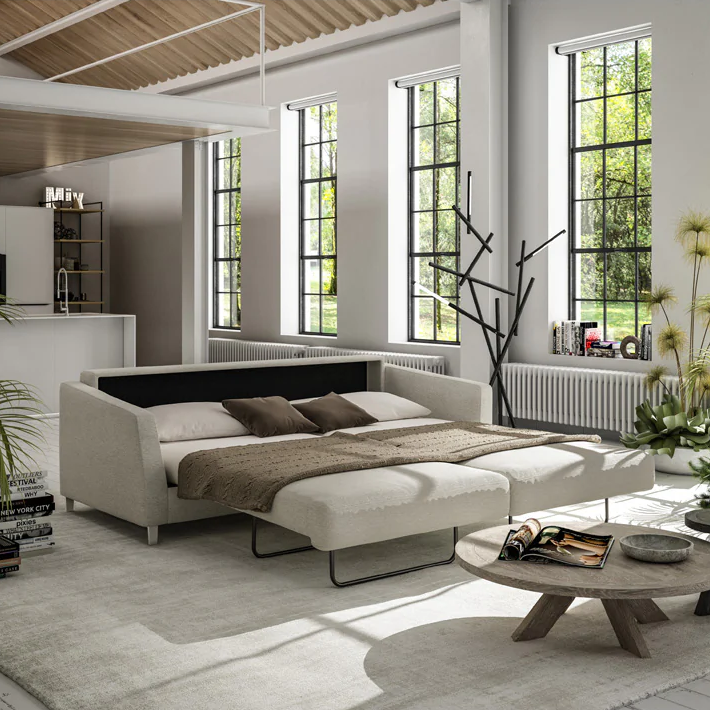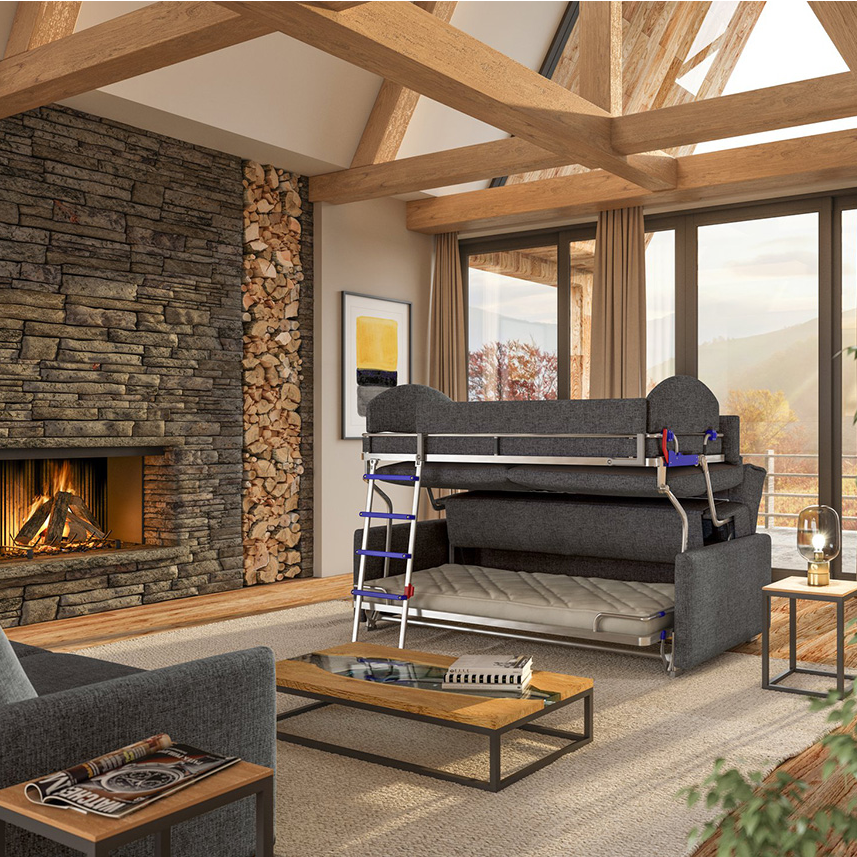 Explore Scandinavian Craftsmanship Rooted in Finnish Heritage
Based in Finland, Luonto taps into a deep well of Scandinavian craftsmanship. Every single Luonto sofa sleeper is thoughtfully designed and skillfully handcrafted by talented artisans, showcasing a real commitment to quality and a keen eye for the little things. And do you know that cozy feeling you get from Scandinavian 'hygge'? That's all embodied in Luonto's furniture designs. They're all about making you feel comfy and cared for. Scandinavian design influence can be seen in their minimalist aesthetic, clean lines, simplicity, and functionality they infuse into every piece. Luonto is also big on using natural materials like wood and textiles to give off that inviting vibe you love. Fun fact: Luonto started back in 1964 right in Finland and it's still run by the same family.
Affordability and Quality: Bringing Well-Crafted Scandinavian Designs Within Reach
Luonto has found the perfect balance between affordability and quality. This makes well-crafted Scandinavian designs accessible to everyone without the price often associated with premium furniture brands. Also factor in that Luonto high quality furniture is meant to last. Pair this with their unmatched warranty, Luonto is an easy choice! Whether you opt for a Luonto sofa bed or Luonto sleeper sectional, visit OMG it's small for the perfect piece for your home.
Sustainability at the Core: Luonto Furniture's Commitment to Eco-Friendly Practices
Luonto furniture is all about keeping things green and eco-friendly. They're not just saying it – their actions speak volumes. From material sourcing to furniture manufacturing, sustainability is woven into every step. Luonto places a strong emphasis on utilizing environmentally friendly materials that are reusable, recyclable, or have a small carbon footprint. They also work tirelessly to reduce waste, energy consumption, and emissions during the production process. And a Luonto sofa bed is built to last, where these durable pieces won't end up in the landfill. Luonto's been awarded a slew environmental certifications and badges that showcase their dedication to eco-friendly practices so you can feel good about your Luonto purchase too!
Popular Luonto Sofa Bed Sleepers in Vancouver
Experience Luonto Furniture at OMG it's small
Experience the comfort and functionality of Luonto furniture in Vancouver at OMG it's small. Step into our inviting space and envision how a Luonto sofa sleeper can elevate your living space. You can contact us via phone or email, or visit our showroom, where our knowledgeable staff is ready to assist you in finding and customizing the perfect Luonto piece that suits your taste and needs. With easy online purchasing options and BC-wide delivery, it's never been easier to bring the style and functionality of a Luonto sleeper sectional to your home.